Industrial drying ovens are high-tech equipment that are designed for moisture extraction. These equipment find large uses in industrial and laboratory settings. Also, referred as dryers, these equipment are available in a wide range of designs, specifications, and capabilities. The complexity of these ovens will depend on their functionality, utilization, as well as designs. Is that all? This post discusses the various important facts about these heating ovens.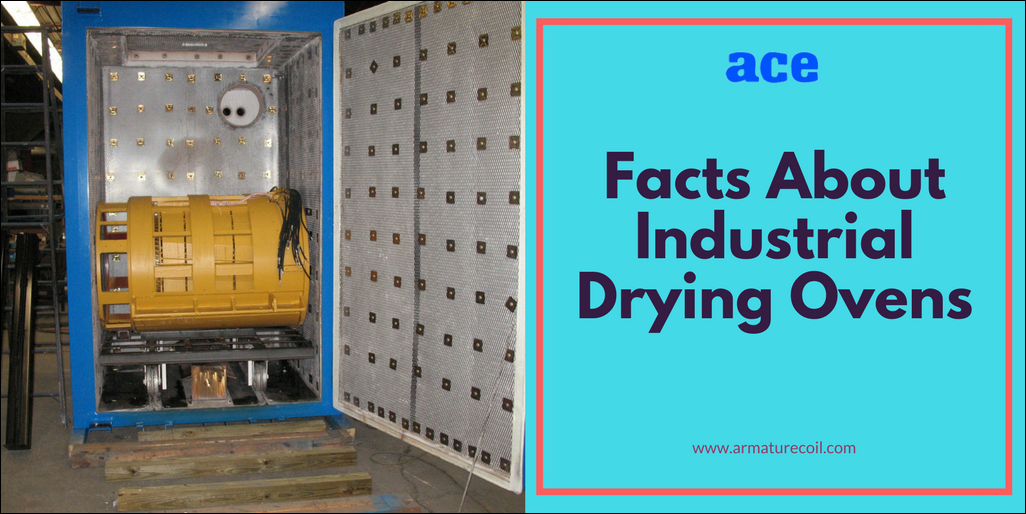 1. Classification of Drying Ovens
The industrial drying ovens are basically classified into the following types:
Rotary Drying Ovens: The dryers are equipped with large, rotating cylindrical tubes, which support uniform drying across the products. These equipment are ideal for pretreating/preheating various lumpy and fine-grained materials, and are one of the most popular types of industrial drying ovens used in the world today.
Conveyor Drying Ovens: These ovens are designed for use along with conveyors. Conveyor ovens are ideal for use in controlled and continuous motion conveyor applications.
Vacuum Drying Ovens: As the name suggests, these ovens make use of vacuum to remove the moisture. These ovens are largely used in industries like pharmaceutical, food, agriculture, etc. Vacuum drying ovens are considered ideal for materials, which would be easily damaged, if exposed to extreme high temperatures.
Through Air Dryers: These drying ovens are used for removing moisture from the products that enable air-permanence. Through air dryers are known for their high heat transfer rates, and are used for drying products including fibers, fabrics, as well as non-woven materials.
Floatation Dryers: The dryers are designed to produce heat from top and bottom, which helps ensure uniformity in drying. Also, this consistent heat production helps speed up the drying process, up to a large extent. These dryers are ideal for drying products, which are coated on both the sides.
Dryers with Fume Oxidizers: These industrial drying ovens are ideal for drying adhesives, solvent based coatings, inks, saturants, as well as finishes. The ovens are designed for drying coated products, as well as capturing and destroying the VOCs that are evaporated.
2. Understanding the Various Applications of the Industrial Heating Ovens
The heating ovens are regularly used during the following applications:
Drying circuit boards, electrical items, and paints in the electronic industry
Sterilizing and dehydrating various food items in the food industry
Degassing epoxy resins in the chemical industry
Temperature grading and sample preparation in the pharmaceutical industry
Plastic ageing in the plastic industry
Drying coatings, moisture content, and adhesives in various machinery, during the manufacturing process
Drying interiors of the conveyor in the manufacturing industry
3. The Different Benefits of the Drying Ovens
When you invest in quality drying ovens, you can avail the following benefits:
Uniform drying across the parts due to excellent hot air distribution
Designed for long term operation, hence high productivity is assured
Stainless steel construction contributes to the long term performance
Industrial ovens designed to process a wide range of products
User-friendly as drying usually happens in the closed chambers
No hazardous chemicals are released
FDA and cGMP compliance is assured
Hence, if you are planning to invest in a drying oven, it is important to consider the above-mentioned factors and more. At times, analyzing these drying oven factors may not be easy, especially if you are buying these ovens for the first time. In such situations, you can approach an industry expert like Armature Coil Company.