Amongst industrial ovens, drying ovens can perhaps be called the most versatile types. They can be used for curing, baking, and drying purposes and effectively remove moisture from a product. Another aspect that lends to their versatility is that drying ovens can be used in various applications that include large or small volume applications, and those that utilize a conveyor line. They can also be used in applications that comprise a range of product sizes, configurations, and environment temperatures. A few application industries include:
Chemical laboratories
Food and Beverages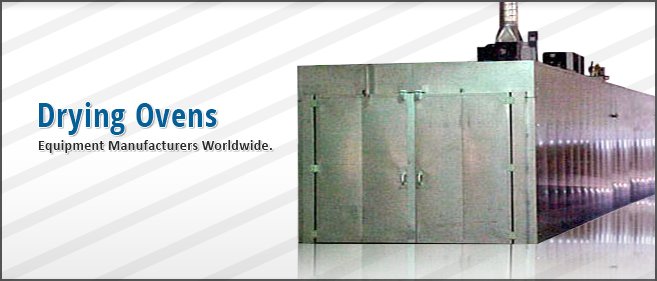 Types of Drying Ovens
With the drying oven being used in different types of industries, it is absolutely important that you choose the right oven type for an application. There are three basic types of drying ovens.
Batch Drying Ovens: This type is basically used for drying parts that do not have a consistent size. Batch drying ovens are perfect for large, cumbersome parts, or components that require a longer amount of drying time. These are used for low volume productions and need to be used manually. Automotive and aerospace applications usually utilize this type.
Conveyor Drying Ovens: These ovens are designed for high volume parts production. Conveyor drying ovens are able to heat multiple parts in record time so that the conveyor line runs smoothly. The ovens are able to accomplish this due to significant features such as automated doors, temperature controls for conveyor zones, and balanced distribution of heat for parts drying. This oven type can be usually be found in the food and beverages industry.
Custom Drying Ovens: These are designed for applications that require ovens with exacting specifications. Custom ovens are generally used for manufacturing products with specific requirements in industries such as construction, maritime, medicine, etc. The features of these ovens are determined after understanding the requirements of the application.
Each oven type supports the manufacturing process to high grade, durable industrial and commercial products.