Unlike in the past, uniform drying of composite materials, water based coating and adhesives, and several other substrates is now extremely easy and cost-effective. You know how? There are several models of field proven industrial drying oven available to get heating/drying applications done safely and efficiently than ever before. Available in both standard and customized designs, these ovens meet the challenging demands of varied industrial sectors.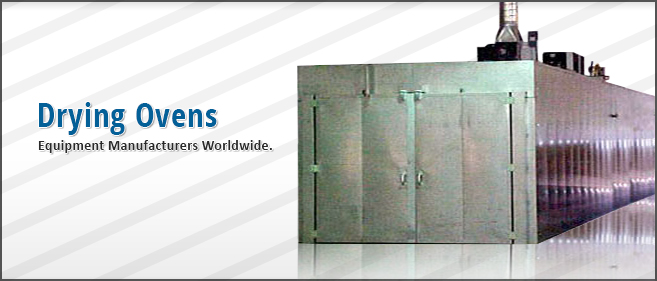 Are you a first time buyer of drying ovens? If yes, then you will find the information in this blog useful.
Drying Ovens – Some Must Know Information
The following information helps in underrating the oven better.
Standard Features – Beneficial feature of industrial drying ovens include:

Precise temperature control
Ergonomic design
Easy-to-understand digital interferences
Modular construction
Rapid heating up and processing time
Easy-to-clean
Heavy duty construction
Easy handling and minimal operating cost
Unique door design for reduced heat emission
Materials of Construction – Industrial drying ovens are built to last using premium quality raw materials. Stainless steel and steel are commonly used in their construction. This superior built add to their reliability and service life even after long exposure to hostile industrial conditions.
Finishes – To provide added protection in demanding industrial environments constraining dust, chemicals, and other harsh solvents, industrial drying ovens are comprehensively coated. Generally, interior walls of these heavy duty ovens are coated with heat and corrosion resistant silver. For coating exterior walls, acrylic enamel or urethane based coatings are generally used.
Other Options – Every application requires specifically designed drying ovens. To meet wide and varied demands of customers, most of the renowned oven manufacturers offer option for customization. Customization allows customers to incorporate the basic design with any of the following options

Fixed or removable shelving
Interior door latch
Adjustable timer
Door switch
Ethernet or serial bus communication
Integrated PLC controls with touch screen
End mounted burner box
Double doors on both ends
Door activated low fire switch
HEPA filtration
Temperature Range – The temperature range varies from models to models. However, general operating range of drying oven is from ambient heat to 538°C (1000°F).
With customization options, industrial drying ovens can be designed and manufactured in endless possibilities. They can be designed for batch processing or continuous processing depending on the applications. In addition, they can be constructed in multiple sizes, processing requirements and temperature capabilities to best match the demands of customers. With a wide range of specialized features, drying oven can meet all the industrial drying needs with much efficiently than before.