TESTIMONIALS
THE ORIGINAL BURN OFF OVENS
"I have owned a number of ovens over the years, including a few of your competitors. The ACE system is More Durable And Dependable...great performance...more energy efficient and much better temperature control"
Mike Stewart, Former International President of EASA
"You make a really good oven. It is very durable. We had a few ovens that we did No Maintenance On For 10 Years and they still run well. Very rugged and dependable."
Brian Charnigo, Techneglas. Owns 12 ACE Ovens
"Your oven system works great! We use it to burn oils off parts before we weld. We just purchased our second oven because we were so pleased with the first one. Very happy with the service level after the sale."
Rick Walden, Prestolite
"Really good equipment. We Have Both Coil Winding Equipment and Ovens and are really pleased with both. Your inside support is excellent."
Dave Lathrop, Gary Electric
"Uses 8-10 times per month to clean wood finishes from hooks. No problems. "We recommended the oven to several other La-Z-Boy plants"
Roger Woodworth
"We are very happy with the ACE system. We have used other brands and found the ACE Oven To Be Superior in performance and durability"
Dan Breazedale, American Brake and Clutch Who Owns 4 ACE Ovens
"Works like a charm. We even strip plastic from our steel parts. This is our second oven. The first one lasted over 20 years."
Eddie King, Plastic Industries
"The oven is working very well"
Bruce Colbert, Ridge Tool Company (China)
"Great Performance of Hybrid Radiant Tube Oven"
Mr. Dan Parson (EASA Travelling Chief) of AC Electric, Bangor
Read More
Paint Hooks, racks, fixtures. Automotive Parts. Powder Coated Parts. Strip plastic, rubber, varnish, paint, powder coating, grease, gaskets, clutch liners, brake pads, from metal parts.
ACE Equipment Company provides Metal Parts Cleaning services that will strip coatings from metal without damaging the part. ACE manufactures Burn Off Ovens that are very precisely temperature controlled so that many types of parts can be cleaned. Aluminum, thin sheet steel, carbon steel, etc. Large volume ovens with capacity to clean your metal parts. Optional: Ash removal with high-pressure wash and rust inhibitor service. Welding repair, paint and powder coating available as well.
We are located in Cleveland, Ohio. Please contact us using the following form: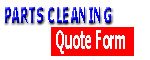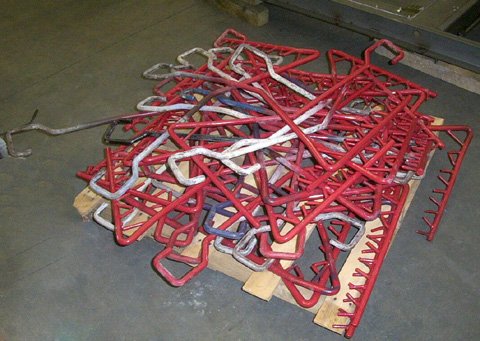 Powder Coating System racks, hooks, fixtures, load bars, etc.
---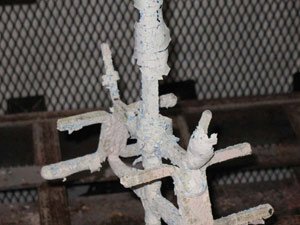 Close up of Powder Coating Rack immediately after cleaning.
---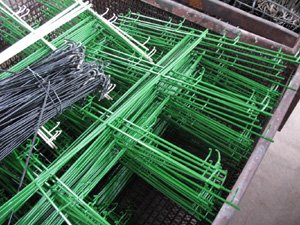 A load of Paint Racks ready for cleaning in the Burn Off Ovens system.
---