Drying ovens are used in various research laboratories and industries for curing or drying the components, as well as several complex applications. The drying process helps improve the shelf life of various products. These ovens operate in ambient temperatures and are designed for batch processing or continuous drying.
We, at Armature Coil Equipment Company (ACE), design and build high-performance industrial drying ovens in various specifications, such as multiple oven sizes, temperature capabilities, as well as processing requirements. Our advanced manufacturing capabilities enable us to exceed client's specific requirements for their industrial production and laboratory applications.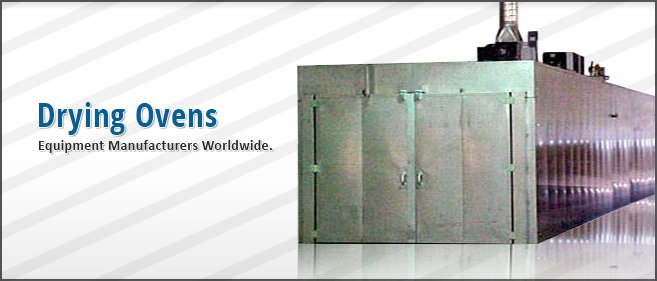 Why to Choose ACE Industrial Drying Ovens?
The following benefits of ACE electric batch ovens make them popular across various industries:
These drying or heating ovens are well-known for their highly efficient thermal designs, which help speed up drying times.
Constructed from heavy gauge stainless steel and ensuring low surrounding air temperature, the oven provides superior drying results due to uniform heating. The temperature of ACE industrial drying oven is controlled by a nanotechnology based microprocessor controller, which helps the clients achieve various complex drying requirements efficiently.
Stainless steel construction helps reduce corrosion and ensures lasting performance. This property also helps reduce sample contamination.
Batch ovens are suited for drying a variety of components for industrial, clinical, and research needs such as timber, ceramics, powders, sands and soils, pharmaceuticals, etc.
Our drying ovens provide fast heat cleaning of various durable materials, such as stainless steel, aluminum, coated parts, etc.
All standard and custom rotary drying ovens are pre-assembled, tested, and certified before shipping. This helps us stay true to our quality commitment.
The oven is equipped with hinged access doors, which provides access to the length of the equipment, thereby making it easy to clean it.
Applications of Drying Ovens
We have designed and manufactured a broad range of commercial and industrial drying ovens with standard features and specifications. These ovens are used for the following purposes:
Drying moisture from water-based adhesives in various industries
Ageing plastics in the plastics industry
Drying coatings and various other components in the electronic industry
Removing moisture from biological and chemical samples, or sterilizing various equipment, such as glassware in the laboratory settings
Extracting moisture from granulates and powders in pharmaceutical companies and medical laboratories
Drying coatings, adhesives, or moisture present on the conveyor belts
Custom Drying Ovens
Over the years, ACE has gained popularity as a leading customized drying oven manufacturer. Our experienced manufacturing experts will work with you to determine ideal airflow arrangement, as well as equipment configuration to meet your drying application.
Be productive this quarter. For any custom drying oven requirement, please Request an Oven Quotation
or download a Request for Quotation Form - MS Word doc Install it Yourself Batch Oven Kits - PDF Specifications