Over the last 40 years, the industry dealing with coil winders and coil winding processes has tremendously grown and extended its application areas. Coil winding can be defined as a process to make an electromagnetic coil with the help of a series of loops, which is used for a variety of applications in different industrial sectors. Ideally coil winders are used in components like relays, chokes, solenoids, transformers, resistors, inductors, electric motors and generators.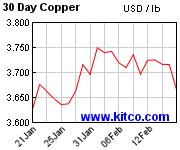 Check all the Coil Winding Machine Model details
Please click on the below categories for details about the types of coil winding machines ACE offers:
Less downtime and better parts will make your business more profitable and increase your bottom line.
More INFO for Transformer Manufacturers and Rebuilders - FAQs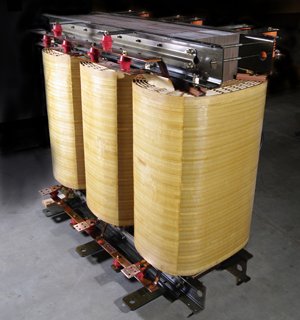 These electromagnetic coil winding machines offer a variety of machinery options. This makes it efficient to wind coils for motors, transformers, solenoids and other types of industrial electronic equipment.
Famous ACE Coil Winding System with Safety Enclosure as Seen Below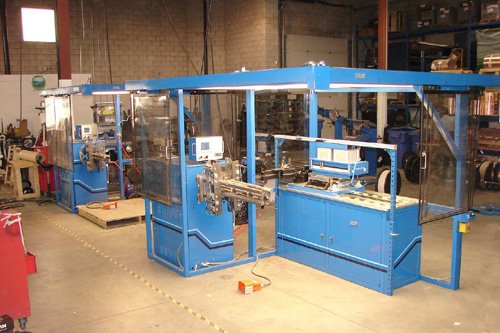 ACE Equipment: Leading Transformer Winding Machine Manufacturers
We at ACE have built our worldwide brand name for reliability and efficiency, quality and longevity (for almost a century), flexibility, innovation and customer service. Coil winders manufactured by us are preferred over our competitors' due to some very important reasons:
Our automatic coil winding machines have proven to be the best and most versatilet in the market due to our technical supremacy, longevity of service life, innovative specifications and user-friendly features.


We offer less downtime, and as responsible manufacturers we make sure to use high-quality raw materials and advanced machined parts to ensure optimum results. We aim at increasing your profitability and bottom line.


Our transformer coil winding equipment are highly effective in providing error-free and consistent coils.These machines can wind at high speed for light, medium and heavy duty coil winding.


We offer a variety of options with varied specifications and capabilities, providing a competent and highly efficient way of coil winding for motors, solenoids, transformers and other coil types.


With our superior technological command, we manufacture coil winding machines with precise control of winding, tension, traversing and de-spooling. The highly controlled and monitored coil winding process assures high production of quality coils.
ACE Equipment has successfully established its position in the market as one of the leading manufacturers and rebuilders of automatic coil winding machine and transformer winding equipment. We strictly follow quality, efficiency, safety, durability and precision standards to make sure we provide the best industrial solutions for coil winding to our customers.
Do you know what the proper tension is for your application?