Do you have a passion for coil winding perfection?
Are you searching the best transformer winder for the job?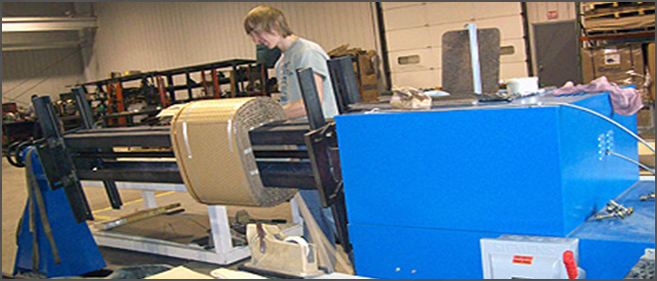 Questions & Answers for upgrading your transformer winding department and also gain a quick ROI (Return on Investment).
Q. How do you develop enough torque to wind foil and formed wire into a tight coil without pounding?
A. Use the Model HD Series (HD-03 • HD-05 • HD-10 or HD-20) Coil Winding machine. Supports 5300 Lbs. at the faceplate without a tailstock.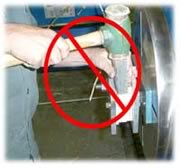 Q. How do you completely eliminate pounding coils into shape?
A. Use Model 4800 Constant Tension Device, adjustable from 0-500 Lbs. of constant pressure for each job.
Q. How do you use less wire/foil to wind the same coil?
A. Use Model 4800 to use up to 15% less wire/foil with optimum constant pressure in memory for each job.
Q. How do you quickly remove a tightly wound coil from
the winding fixture without damaging the coil?
A.
Use Model 18 Pneumatic Fixture. Simply collapse the fixture in a few seconds and the coil slides right off.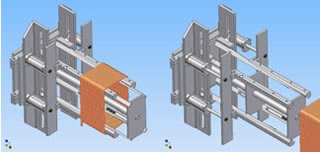 Model 18 Quick Release Coil Winding Fixture
Q. How do you reduce scrap by winding consistantly uniform coils with the proper speed and tension?
A.
Use Model GL300T Counter with Memory & Graphical Display mounted on Model HD-03. Interfaces all parameters of Model HD-Series Winder and Model 4800 Constant Tension Device. Security Code entered by the supervisor protects all parameters in memory.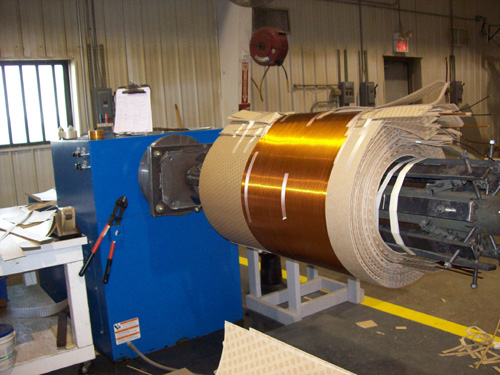 Do you know what the proper tension is for your application?
SEE Wire Size Tension Chart - PDF specifications

Have a question how ACE can add to your bottom line? Ask your winding question here.