Continual usage of miscellaneous metal components can lead them to become dirty over time. Examples of these include fixtures, brake pads, racks, fasteners, turbine blades, castings, paint hooks, clutch liners, etc. Also, all of these parts are generally used in large numbers. They need to be cleaned and removed of all kinds of grease, dirt, oil, chemicals, and other contaminants before they can be used again.
Specialized Parts Cleaning Equipment
The above mentioned parts cannot be cleaned using simple scrubs or washers. You need specialized equipment to accomplish this task. The good news is that you can find a variety of cleaning equipment to rid the parts of all contaminants. Some of the commonly known equipment used for parts cleaning services include:
Burn-off ovens
Water and vapor degreasers
Surface treatment systems
Tumble blast machines
Other options include air blast treatment and even ultrasonic cleaners. All these equipment differ in terms of parts acceptability, equipment size, type of contaminant removal, and price. Among the list of cleaning equipment, ACE burn-off ovens are perhaps the most popular equipment used for parts cleaning.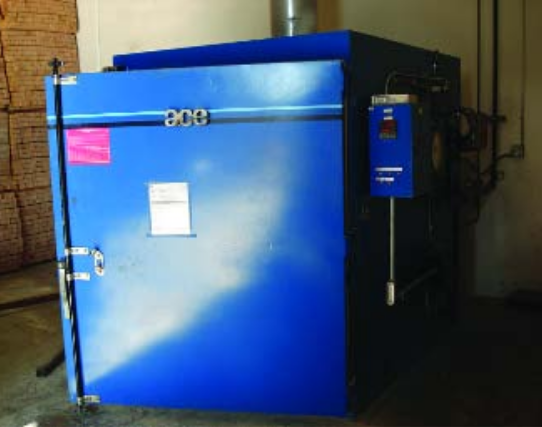 Benefits of Burn-off Ovens for Parts Cleaning
Burn-off ovens are simple and easy-to-use machines that allow for quick and effective cleaning of a large number of metal components. These ovens provide a number of benefits to the cleaning parts service provider and his customers:
They are easy to install and use
A large number of components can be cleaned at the same time
Parts only need to be rolled into the oven and heated
Most burn-off ovens are automatic, which allows the engineer to finish off other assignments while the oven is cleaning parts
Burn-off ovens have a central heat distribution system. This helps to provide an equal amount of heat to each part.
So the next time you decide to have your industrial parts cleaned, be sure to check what kind of equipment is being used. It will make all the difference.