Powder coating is the process where a surface is sprayed with dry powder. It is then heated in an oven where the particles interact with one another providing a smooth, evenly coated surface. Powder coating ovens are widely available in the market and can be used to powder coat several surfaces and equipment.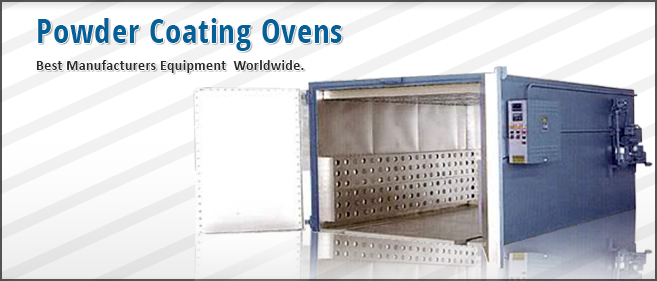 Powder Coating vs. Paint
Powder coating is preferred to traditional paint for the following reasons:
Powder coating is more durable as compared to wet paint. It can outlast wet paint in the long run.
Powder coating can easily weather harsh environment. They are perfect for indoor as well as outdoor applications.
Overall, powder coating is a faster process compared to painting.
The number of colors available is almost infinite compared to painting. This allows for more scope of personalization and offers an option for the pickiest customer.
Powder coating is organic in nature.
Other than the above-mentioned benefits of powder coating, there are some environmentally friendly benefits too.

It is fire-resistance.
It does not contain hazardous chemicals like wet paint usually does.
There is less wastage.
It does not contain hazardous chemicals like VOCs (Volatile Organic Compounds) or solvents. The fumes containing these substances are hazardous to the health of the person operating it as well as to the Ozone layer. Thus, powder coating doesn't cause any air pollution.
Powder coating is the preferred means for a myriad of reasons. Powder coating ovens provide good quality coating that is long lasting and tough. Customers including business owners, industries and home owners prefer powder coating to paint. Purchasing an industrial powder coating oven is an investment worth making.
The powder coating ovens available at ACE Equipment are cost-efficient and high in performance.