Wires winders are used across various applications. To enable this process to function smoothly and effectively, a tension control and traverse winding unit is installed. Traverse winding machines are designed to allow a wire to traverse, i.e. move from one side to another of the reel when being bound. This has to be a continuous and exacting process till the entire length of the wire is wound to ensure no lag in the reel of the wound wire. To enable a neat wind, it is imperative that the wire being wound is at a certain tension. This is accomplished by tension control and traversing machines.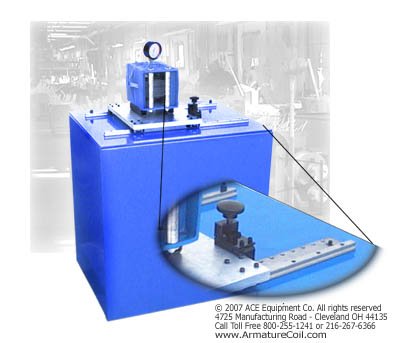 Tips When Purchasing a Tension Control & Traversing Unit:
When using a coil or wire winding machine, one must consider the importance of a tension-regulating and traversing unit. Here is a list of specifications to consider before purchasing a tension control and traverse winding machine:
The shape of the wire to be traversed should be taken into consideration since all machines aren't equipped to handle wires of any size and shape. If your need is specific to round, square, or rectangular wires, then purchase a machine accordingly. If you regularly wind all kinds of wires or are unsure of your future needs, opt for a machine that allows you enough flexibility.
Whether you require a pneumatic or electro-pneumatic tension device.
Whether you prefer automatic or manual operation, or would like an option that allows you to switch between the two types of operations.
Whether you would like the machine to handle single or multiple wires at a time.
Catering to small and large scale requirements and accommodating various sizes and shapes of wires, there are a multitude of wire winding units available in the market. The right type of winding machine for your operation is one that allows you to use all its features and addresses all your requirements.