In simple terms, heated chambers used for a variety of industrial processing applications such as curing, baking, drying parts, components or final products are known as Industrial Ovens. These ovens that are used for a variety of industrial applications of small or large volumes are capable of operating in batches or with conveyor lines. Industrial ovens are capable of working under various temperature ranges, configurations, and sizes.
What are the Different Types of Industrial Ovens and what are Their Applications?
A wide variety of ovens are used for different industrial processing applications. The significance of industrial ovens is immense; be it the food processing industry or the automotive sector or the chemical or biotechnological industries. Some common types are listed below:
1. Curing ovens are designed in a way that causes a substance to undergo a chemical reaction at reaching a specific temperature. A common curing method used by these ovens is powder coating.
2. Ovens that are designed to remove moisture from a processing application are known as drying ovens. Commonly known as kilns, these industrial ovens are ideal for applications like painting and pre-treating.
3. Baking ovens are used for functions such as curing and drying.
4. For applications like reflow soldering of printed circuit boards and surface mount of electrical components, reflow ovens are used. These ovens come with multiple temperature zones that can be individually controlled.
5. Ideally used in automated conveyor processing line, conveyor ovens are apt for high volume processing tasks.
6. Batch ovens are majorly used for drying, curing, or baking in small batches by using carts, wheeled racks, or trucks.
7. We require clean room industrial ovens for applications pertaining to manufacturing of semiconductors or biotechnological processes that require operating in a cleanroom (an environment that is free from pollutants, dust, microbes, aerosol particles or chemical vapors), .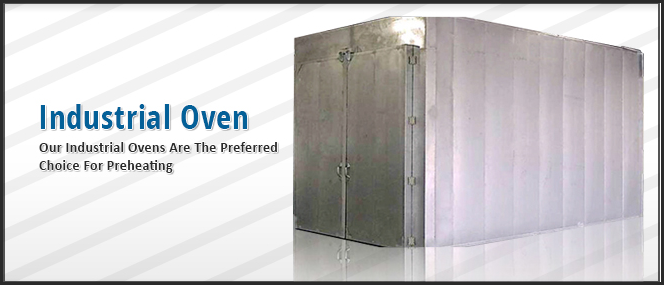 What are the Temperature Requirements of Industrial Ovens?
It is imperative to consider the required level of maximum and minimum temperature for your industrial processing application, and to maintain the same during the processing applications. Keep in mind the following aspects:
Consider the overall cycle time and required dwell time at temperature
Consider the amount of product load and the type of product. The oven's design requires having sufficient heating capacity in order to get the desired temperature within specific time for a successful outcome.
Consider specific cool-down requirements.
Consider whether you require controlling the heat-up rate or the product requires reaching a temperature as soon as possible.
Armature Coil has been providing ample options of high-quality and reliable standard and customized industrial ovens that are robustly built after adhering to all the stringent industrial standards. Products from ACE are known for their energy efficiencies and world-class designs that allow the products to produce best results.