Industrial ovens are used for several mission-critical applications including heat treating, composite curing, and finishing, among others in the aerospace industry. There are enormous ranges of industrial ovens available to meet the specific application requirements of the industry. Rather than the standard models available, manufacturers offer the option of customizing to execute specialized heat treating, drying applications on aircraft, guided missiles, space vehicles, aircraft engines, propulsion units, and related parts. Although available in several models, all the aerospace grade industrial ovens share some features in common. Those common features are listed on this post.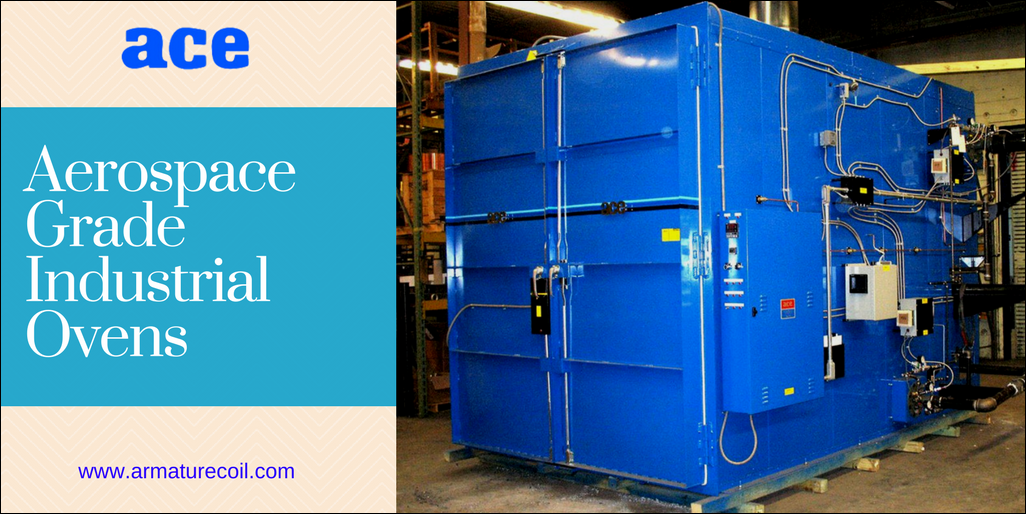 Peculiar Features of Aerospace Grade Industrial Ovens
Be it a specially designed composite curing oven or custom batch ovens used in aerospace industry, they share some features in common as:
Large capacity and well proven designs.
Robust construction for heavy duty cycles.
Efficient air circulation.
Compatibility to a wide range of temperatures.
Uniformity from heavy duty impellers.
Corrosion resistant ferritic grade 430 stainless steel construction.
Zinc coated and painted mild steel exterior for extreme corrosion resistance.
Low thermal mass insulation for economical running.
Designed to offer even heat distribution throughout the work chamber.
Stainless steel liner and mesh shelves.
In order to enhance the operational efficiency and performance when used in demanding aerospace applications, manufacturers offer several optional features. These include:
Digital process timer
Programmable controller
Additional shelves
Stoving & curing kit to extract volatile fumes
Viewing window, fixed or castor mounted floor stands
Standard spares kit
Exhaust proving switch
Manual or motorized vertically opening doors
Vertical airflow impellers
Explosion relief panels
However, it is important to specify the need of these additional features with the right dimensions at the time of ordering.
Your aerospace grade industrial ovens can be manufactured in any manner incorporating basic or advanced features. Understand the type of heat treating, annealing or curing operation that would need to execute in your application area. You must be clear about the intended purpose of the oven. Only then you would be able to make a right purchase with the apt features for demanding application in the aerospace industry.