Metal components like fixtures, brake pads, fasteners, turbine blades, castings, paint hooks, and clutch liners will be disheveled and stained over years of continuous usage. What if you need to reuse these metal parts for other applications? You can certainly reuse these items, however, not in a condition when they are covered with grease, oil, chemicals, and other contaminants. Instead, you can heat clean these metallic components to regain their shine and appearance. How can you clean metallic parts without causing them any damage? That's exactly what this blog attempts to answer.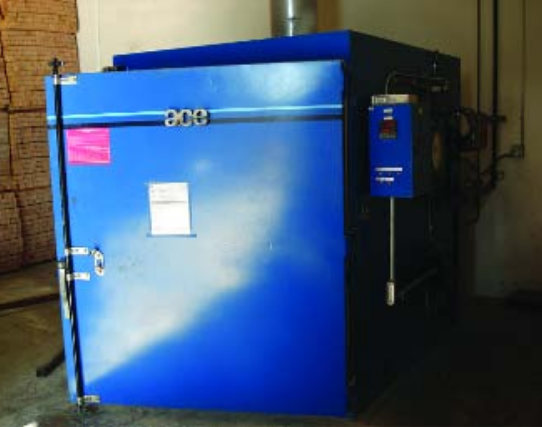 Burn Off Ovens for Quick and Efficacious Parts Cleaning
Burn off ovens are the oldest but still used equipment to heat clean metallic components of varied types. These ovens can strip coatings from aluminum, thin sheet steel, carbon steel, among others.
This part cleaning solution is associated with several beneficial features including:
Limits the discharge of hazardous chemicals to the atmosphere.
Requires minimal human intervention.
Requires No or minimal secondary cleaning.
Even heat distribution, which ensures complete parts cleaning in less time.
Partner with Armature Coil Equipment (ACE) to Avail Parts Cleaning Services
Heat cleaning using burn off oven is safe and fast. However, to get the best out of this parts cleaning technology, you must partner with the right service provider. Here, comes the name of ACE comes into the picture. Over the last several years, we have been providing parts cleaning services to varied industrial sectors. At ACE, we use technologically advanced burn off ovens to clean your metal components completely.
We ensure that the parts provided to us are returned to you after stripping the following:
Petroleum-based organic oils
Cutting fluids
Wax
Organic residues
Solder flux
Impregnated grease
The burn off ovens we use at our facility are known for their solution driven features. A few of these include:
Explosion Relive Doors – This is supplied to automatically open the oven's door to release excess pressure. This is a safety feature equipped with ACE burn off oven.
Fully Automated Control – This eliminates the need of an operator to control the oven operation.
Water Spry Systems – This is supplied to control the rate of smoke emissions.
ACE burn off ovens are designed for safe, efficient, and environment friendly operation. They are known for their rugged construction, ease of use and maintenance.
Satisfied Customers across Industries
Over the years we have been catering to the requirements of the aerospace, military, mining, and construction industries among others. Although burn off oven takes a bit longer time to finish the cleaning process, they leave the parts completely cleaned for reuse. With burn-off ovens, environmental impact is minimized and operator safety can also be maximized.